About Waterman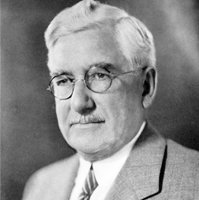 The Waterman pen company is a manufacturer of luxury pens, established in 1884 in New York City by Lewis Edson Waterman. In 1883 founder of Waterman company invented the "Three Fissure Feed" system which prevented excessive discharge of ink after previously losing a big sale due to a leaking fountain pen, which led to the key novelty feature of Waterman's first fountain pens being the feed, for which his first pen-related patent was granted in 1884. The Waterman Company receiving the gold medal of excellence at the "Exposition Universelle" in Paris in 1900 for developing the "spoon Feed" system which prevented overflow of ink.
L. E. Waterman's died in 1901 but The company is developing well. Under the leadership of Waterman's nephew, Frank D. Waterman, the Waterman Pen Company expanded aggressively worldwide. In 1904 the pen clip was invented. Early Waterman pens were made of hard rubber and were equipped with 14K gold nibs. From early on, precious metal trim and overlays were offered. Many are still in use today, and their nibs are prized for their smoothness and flexibility. The most common models from the hard rubber era are the #12 slip-cap eyedropper, the #52 screw-cap lever-filler, and the #42 retracting-nib safety pen. Though largely ignored by present-day collectors, the Waterman C/F of 1953 introduced the modern plastic ink cartridge. In 1913 Waterman company introduces the supply system by lever. This is going to be the reference for the next thirty years. In 1926 Jules Fagard creates the JIF-WATERMAN company in France. The French branch will manufacture WATERMAN pens in France and other european countries. Year 1953 welcomes the introduction of the plastic pen cartridge. In 1967 a factory Saint-Herblain in France was opened. In 1983 the Waterman company celebrates its 100th anniversary. To celebrate its 100th anniversary, Waterman creates The Pen that is to become the reference in luxury writing. In the 90s came the products we know today. In 1992 Waterman invented the Expert line. In 1994 Waterman formed the Hemisphere - a design that combines technological ingenuity and ultimate elegance. The year 2004-2009 was the creation of such product lines as Exception, Elegance and Perspective. Over time Waterman have redefined elegance as the perfect balance of beauty and innovation. We've devoted ourselves to making our pens emblems of elegance, meant to empower those that write with a Waterman to leave their mark of French sophistication

Give us a call on +48 668 949 599

Fast & safe delivery by GLS courier company

You don't know what to choose? See our user-friendly Gift Center!